Hanukkah Cooking Class with Culinary Judaics Academy
Explore Jewish values, get excited for Hanukkah, and cook something tasty in this Culinary Judaics Academy program with Chef Danny Corsun! You'll make cooking connections to your Jewish life and come away with the perfect recipe for a fantastic family Hanukkah celebration.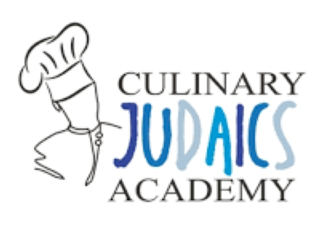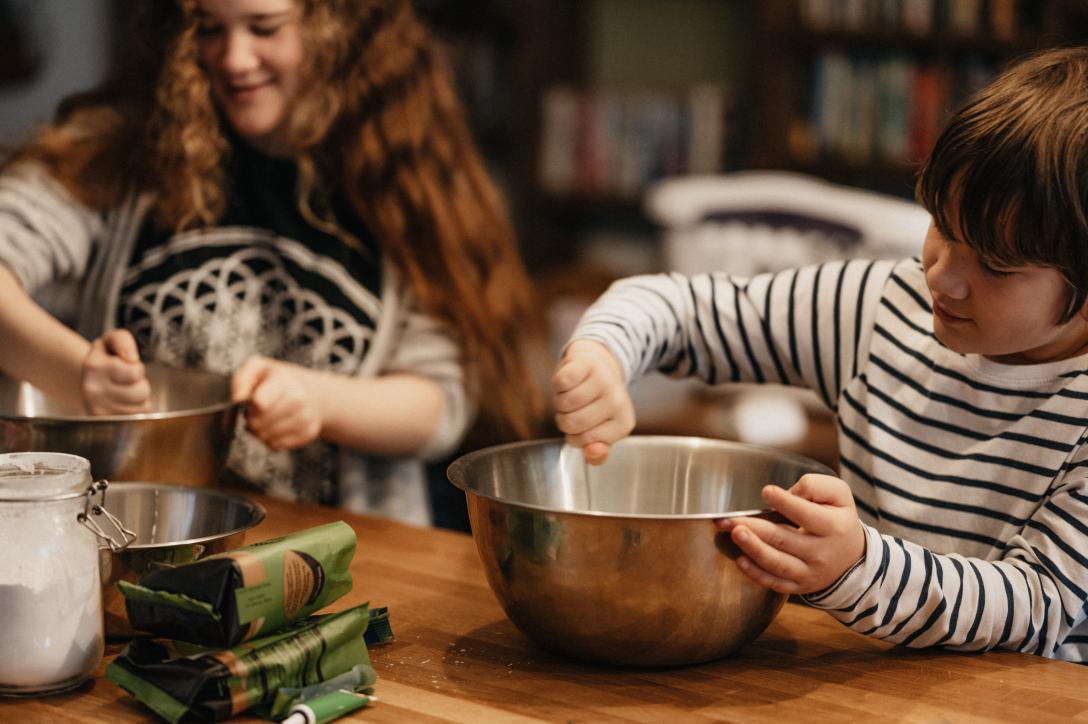 birthday-cake
7 - 10 year olds
users
5 - 25 learners per meeting
clock-o
60 min per meeting
calendar
See course information for further details
Are you interested in this class?
Let us know and a member of the Truvie team will contact you.
Course Details
Description
COOKING CONNECTION: In the kitchen we try new things, and therefore adapt, all the time! Cooking requires us to adjust both our ingredients and our cooking techniques to the environment that we're cooking in.
JEWISH CONNECTION: Historically, the Hanukkah story is about Jewish people dealing with the big and challenging idea of hanging onto ourJewish culture and identity. Today, when Jewish families all over the world light the Hanukkiah in our homes, we assert our religious and cultural freedom.
EVERYDAY CONNECTION: The choices we make about how we express any part of our identities should come from our personal values. By learning our history and practices, we can define what is important in our everyday lives.
After you've signed up for this course, you will receive an email to fill out your Culinary Judaics Academy waiver. Parental supervision is encouraged in this class.
Supply List
CJA's SPINACH ARTICHOKE POTATO LATKES
Ingredients:
2 large Yukon or baking potatoes

3 eggs

1 tbsp Olive Oil

1 cup panko bread crumbs

1 cup grated parmesan cheese

1 pound fresh steamed spinach or 10 ounces thawed frozen chopped spinach, squeezed dry

2 cups chopped marinated artichoke hearts

2 tablespoons Flour

1 tsp baking soda

2 tsp garlic-herb powder

1 tsp Cajun or blackening spice for some kick (optional)

1 1⁄4 tsp salt

Cracked pepper to taste

1 medium onion

Vegetable oil
Directions:
Coarsely grate potatoes and onion in a bowl. Try to wring out all the moisture from the onion and potatoes.

Drain the artichoke hearts and the spinach and add to the bowl.

Beat the eggs and add to onion, potato mixture along with Olive Oil.

Add bread crumbs, flour, baking soda, salt, pepper, parmesan cheese, Cayenne/Blackening seasoning and garlic powder and combine. At this point, you can also add other seasonings like a pinch of cayenne for a kick or cumin for some earthiness if you'd like - As well as herbs (dry basil or parsley).

Pour vegetable oil into a frying pan (about 3⁄4 - 1 inch high) and heat to 360-370 degrees.

Using a large soup or serving spoon, scoop some of the potato mixture and press down with your hand – flattening the mixture and draining any excess liquid.

Carefully slide the latke off into the hot oil and let fry for several minutes and then flip - When both sides are golden brown, remove to a paper towel.

Pat dry with a paper towel and serve hot with toppings of your choice.
Teacher
Chef Danny Corsun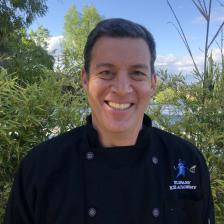 Chef Danny Corsun
Chef Danny Corsun has been a Chef-Educator since 2000 and is the founder/creator of Culinary Judaics Academy. This innovative program infuses meaningful experiential Jewish learning into cooking classes for ALL Jews, no matter their age, affiliation or practice. In 2021, CJA unveiled its plug and play, Netflix-esque platform, often referred to as "the master class for Jewish learning through cooking," to bring its Jewishly empowering and dynamic content and curriculum to the world! As Abraham Joshua Heschel said, "Judaism is caught, not taught." And CJA could not agree more!
Other Classes for You to Explore