Our Community Guidelines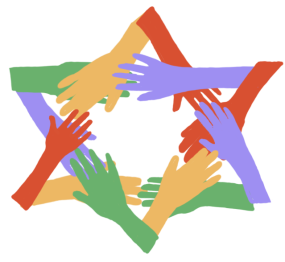 Truvie is, at its heart, a Jewish community. This community is comprised of teachers, learners, and their family members, and relies on each of us to play a role in making Truvie a space that is safe and welcoming. Teachers need to create Jewish learning that enables children to grow and live fulfilling lives informed by Jewish wisdom, rituals, and traditions. Learners and their families need to bring their whole selves to the community, and greet each other with open hearts and minds.  
Truvie community members enact Jewish teachings about treating other people with respect and kindness so that we can create a safe space for all.  We expect children, their family members, and teachers to behave without bias or prejudice across all pillars of diversity including, but not limited to, race, ethnicity, nationality, sexual orientation, religion, socio-economic status, and gender identity.  We are sharing some guidelines that we ask all community members to observe. Anyone who does not meet these guidelines will be removed from the site.  
Truvie is a space for teachers and learners who identify as Jewish from a variety of backgrounds, beliefs, and locations. Truvie teachers and learners are people whose relatives are Jewish – a parent or two – or those who have joined or who are considering joining the Jewish faith. In general, Jewish faith is founded on the Torah, The Five Books of Moses, and the generations of interpretation and commentary that followed, such as the Mishnah, Talmud, and Midrash. Truvie is a space where we not only learn about Judaism, but also how to live by Jewish values and teachings. If you're also interested in the New Testament or the teachings of Jesus, Truvie might not be the right fit for you. Our learners are not seeking to learn about the New Testament, Jesus, or their teachings and values. Nor are our teachers experts in teaching about these topics.  
Got questions? Just ask us by emailing info@truvie.org.
Truvie Code of Conduct 
We welcome members from all types of Jewish backgrounds, beliefs, and locations and are committed to creating a safe space for our users across all pillars of diversity. 

We will listen to feedback from families, teachers, and learners, and make changes accordingly. 
We will create and enforce policies to create a high quality, trusted, and safe community for learning. This may include removing content or users from the platform. 

We will respond as promptly as possible to questions and issues that arise. We appreciate your patience. 
Finally, we ask that all members assume the best intentions in others.  When something goes wrong, whether it's a technical glitch, an email without a response, or something else, we ask that you share feedback in a constructive way.  
Teacher Code of Conduct 
Offer classes only where you have appropriate background or expertise. 

Teach classes professionally: be prepared, begin on-time, and treat all learners with respect.  

Set up your space for success by having the appropriate equipment available (like a headset, if needed) and by teaching in a space that is without distractions so that you can give your full attention to the class. 
Do not teach while impaired by alcohol or drugs, and do not model any behavior that a student age 18 or younger is restricted from doing. 

Respond promptly to parent questions and requests, ideally within 24 hours and no later than within 48 hours. 

Communicate with parents and learners in a professional manner, both in messages and in-class. 

Treat all members of the Truvie community respectfully, including our staff.  

Adhere to our Teacher Social Media Policy by remaining thoughtful and professional online. 
Adhere to our class content policy by offering courses that speak to the mind, hands, and heart of each Jewish learner. 

Create a safe and welcoming space for learners and families from all backgrounds, beliefs, and locations. 

Present a diverse offering of Jewish interpretations and ensure that no one way of being Jewish is presented as more authentic than another. 
Parent Code of Conduct 
Ask questions of teachers to clarify any missing details about classes. 
Ensure that your child shows up for class; many classes depend on group conversation, and the absence of a single learner can have a big impact. 

Provide constructive feedback about your child's class experience, for the benefit of the teacher and other parents. 

Engage in civil conversation and speak and act with respect for different opinions. 

Help keep Truvie a safe space for learners, families, and teachers from all Jewish backgrounds, beliefs, and locations.   
Learner Code of Conduct 
Join class on time and be ready to learn. 

Dress in a manner appropriate for class to help create a safe and comfortable environment for all learners and the teacher. Always show up for class fully clothed (shirts required). 

Treat the teacher and your classmates with respect. 

Take responsibility for making each class a great learning experience for yourself and your classmates: participate, stay on topic, and avoid distractions.  

Contribute to a class environment in a way that is safe and welcoming for learners and teachers from all backgrounds, beliefs, and locations. 
Learners should only attend class under their own enrollment, as themselves. It violates Truvie policy for a learner to use their sibling's or another learner's enrollment to attend class. 

Keep your personal information private and don't ask others to share personal information (e.g., email address, mailing address, phone number, gamer tags, etc.).