Minecraft Judaism - Learning from Our Leaders - Level 3
Players will learn what makes up an ideal leader by reflecting on their past experiences and building up their own by choosing the traits they appreciated the most in those who led them. Kids will also explore the story and themes of Passover as they navigate a desert world and build their leadership skills.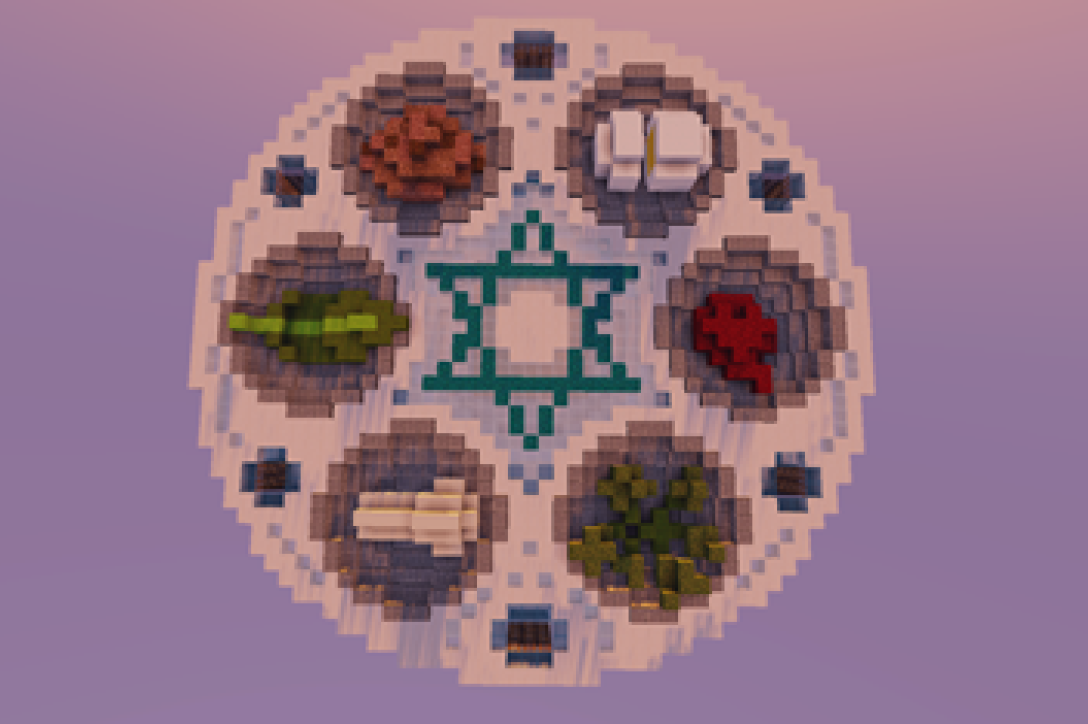 birthday-cake
11 - 13 year olds
users
4 - 10 learners per meeting
clock-o
60 min per meeting
calendar
See course information for further details
Are you interested in this class?
Let us know and a member of the Truvie team will contact you.
Course Details
Description
Leadership Through Teamwork 1
Players will learn how to be leaders within a group of other leaders, more specifically who to deal with various forms of leadership and multiple individuals attempting to lead at once. Through activities that require teamwork and mutual cooperation, along with sacrificing large individual victories for smaller group victories, players will learn to acknowledge that there are strong personalities all around, but that can be utilized as a strength if acknowledged.

Leadership Through Teamwork 2
Players will learn that one can lead through cooperating with others in teamwork by participating in a virtual Escape Room together, and reflecting on their experiences on their completion (whether it be successful or not).

Leading Through Trust
Players will learn that to lead does not always mean to be the one dictating directions, but also trusting in one's team. Through alternating activities that first ask them to lead the group, then have the group lead them while one of their senses is obscured, players will learn that relying on their group is just as important for a leader's success as is directly guiding them.

What Makes a Leader
Players will learn what makes up an ideal leader by reflecting on their past experiences and building up their own by choosing the traits they appreciated the most in those who led them. They will do so by scavenging for limited currency that will be used in an auction-style sale of various traits that a leader may possess, and will have to actively discuss and decide within groups of their peers which trait they believe is the most important to them.

Passover 1
Players will explore a Minecraft creative, desert world with exciting builds of sphinx and pyramids, while hearing the story of the Jews exodus from Egypt. Then they will experience the plagues and finally, after Pharaoh tells them they can leave, they will compete in a boat race through the split Red Sea.
Passover 2
Players will review some of the information they learned about the Jews exodus from Egypt while exploring a giant sized Passover seder plate. Discussions extend to the items on the plate and what the meaning and representation is to our history. Then they will build their own seder plates in their private creative world. Lastly, they will compete in Skywars, a mini game custom built with a Passover themed map, including matzoh balls and a seder plate.
Supply List
Computer, laptop, android tablet, ipad, or mobile phone. Chromebooks and consoles (switch/xbox) do not work for this programming. Headphones if learning in the same room as others.
Minecraft software (Minecraft Education Edition or trial software does not work for these programs, you must have Java or Bedrock) downloaded from Google Play Store, Apple App Store or minecraft.net. Have login credentials for Microsoft and Minecraft handy for the first session. 
Teachers
Roi Gil (He/Him)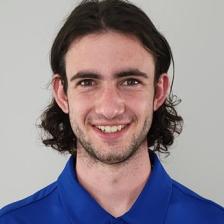 Roi Gil (He/Him)
Roi Gil provides educational content about Judaism through the exciting world of Minecraft. Roi does this through visiting replicas of Israeli locations in Minecraft, learning about the holidays through insightful discussions and games, and ensuring the kids are engaged in the content. Roi grew up in Israel, so he is always able to add fun facts about the tours he takes the kids on, or the holidays they mention. Even after moving away from Israel, Roi has been involved in the Jewish community, partaking in the Israeli scouts for 5 years before joining Lost Tribe.
Kennedy Brown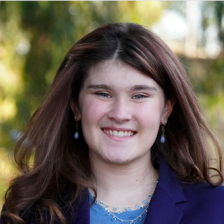 Kennedy Brown
An inquisitive, empathetic individual who has the desire to learn and discover who she is through education and experience.
Other Classes for You to Explore