Welcome to Truvie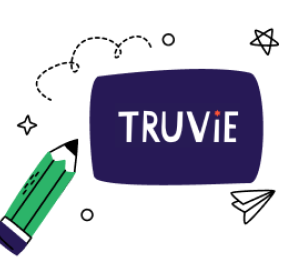 What is Truvie?
Truvie is fun, hands-on, online Jewish learning that lets kids learn what they want, when they want, how they want. You can design your own Jewish learning adventure by choosing from an array of classes taught by some of the best Jewish educators from around the globe.  
Truvie is an online platform that enhances and complements Jewish education for children across the globe. Truvie classes are live, usually meet once a week for about 3 weeks, and last about 45-75 minutes.  
Who is Truvie for? 
We welcome learners who identify as Jewish or are exploring living a Jewish life - from a variety of backgrounds, beliefs, and locations.  In general, Jewish faith is founded on the Torah, The 5 Books of Moses, and the generations of life and commentary that followed. If your primary interest is in living a Jewish life, Truvie might be the right fit for you – our teachers are experts in Jewish learning. 
Who teaches on Truvie?
Truvie teachers are some of the best Jewish educators from around the world. They have deep Jewish content knowledge  and are experts in storytelling, drama, art, or video editing. They are passionate about creating fun, hands-on Jewish learning experiences. 
How do I get started? 
Find a class that sparks your curiosity.  

Create your custom Truvie profile. 

Begin your Jewish learning adventure. 
How much does Truvie cost? 
During the introductory period, all classes are $12 per class meeting.
Is financial assistance available?  
Yes! We believe in Jewish education for all people who want to learn, and we know that it's not always economically feasible. If you need scholarship help, please let us know by clicking here. 
Is Truvie safe? 
All our teachers are vetted by The Jewish Education Project and background checked.
Need Help?
If you need assistance before or during a Truvie class, please call our help desk at (646) 472-5380 or email help@truvie.org.