Passover Cooking Class with Culinary Judaics Academy
Explore Jewish values, get excited for Passover, and cook something tasty in this Culinary Judaics Academy program with Chef Danny Corsun! You'll make cooking connections to your Jewish life and come away with the perfect recipe for a fantastic family seder!
In partnership with Culinary Judaics Academy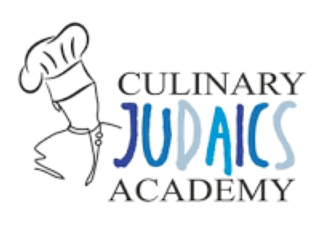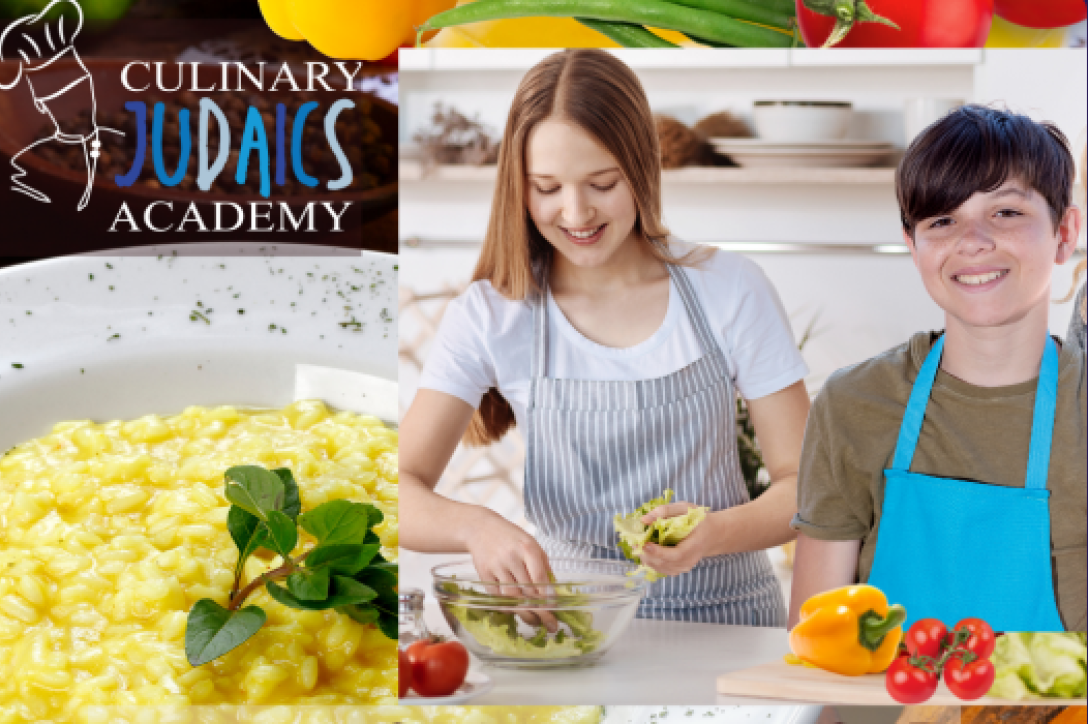 birthday-cake
8 - 13 year olds
users
5 - 35 learners per meeting
clock-o
60 min per meeting
calendar
One class on Sunday
Available Times
March 26, on Sunday
Sunday, March 26
3:00 PM ET - 4:00 PM ET
35 spots
Course Details
Description
Explore Jewish values, get excited for Passover, and cook something tasty in this Truvie+ Culinary Kids Academy program with Chef Danny Corsun! You'll make cooking connections to your everyday and Jewish life, and you'll come away with the perfect recipe to make for a family seder!
COOKING CONNECTION: In the kitchen, we use contradictions to bring out different flavors in a dish all the time—sweet and salty,spicy and cooling, hot and cold,raw and cooked! Sometimes Foods even inspire that simultaneous happy-sad feeling in us because of the memories we associate with them.
JEWISH CONNECTION: Today, different cultures make all different kinds of charoset, but every charoset is bound together by the same story. Charoset also provides us with dual metaphors—the appearance which reminds us of mortar, and the sweet taste which reminds us of freedom.
EVERYDAY CONNECTION: "Happy-sad" is a powerful--and contradictory--feeling. Recognizing that you have multiple feelings about a situation can deepen the importance of the situation itself.
After you've signed up for this course, you will receive an email to fill out your Culinary Judcaics Academy waiver. Parental supervision is encouraged in this class.
Supply List
CJA's ASHKENAZI CHAROSET
Ingredients:
4 cups peeled, cored and diced Granny Smith apples
1 lemons, juiced
1 cup roughly chopped walnuts (exclude if allergic!)
1 cup golden raisins
½ cup honey
1 teaspoon cinnamon
1 cup of pomegranate seeds
1 cup dried cherries or cranberries (either or both)
½ cup kosher for Passover sweet red wine
1 cup grape juice
 
Directions:
Chop apples and nuts until fine.
Add cinnamon & enough wine/grape juice to hold the mixture together.
Add in the rest of the ingredients and stir.
Marinate several hours in a sealed plastic bag (or bowl).
Turn the bag (or stir the bowl) every hour or so to make sure the liquid soaks into each of the ingredients inside.
Chill and serve with matzoh at your seder.
Teacher
Chef Danny Corsun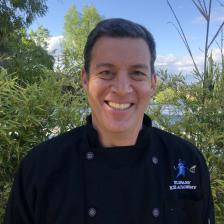 Chef Danny Corsun
Danny Corsun has been a Chef-Educator for 21 years. As a teacher in Santa Monica, CA, he had the unique opportunity to create a program that taught Math, Science and Social Studies, but did so through experientially engaging cooking classes. This program not only resulted in better student grades, but an environment that had students having the most fun they'd EVER had inside a classroom! In 2009, he augmented the company's curriculum to include teaching Jewish life and values using the same experiential pedagogy and Culinary Judaics Academy was born! This quickly yielded phenomenal results with CJA's workshops being taught nationwide at synagogues, day schools, summer camps and now online. CJA takes Jewish celebrations, rituals and values and makes them important and relevant to students' lives today. The goal being to make Judaism personal, relatable, engaging, fun, and DELICIOUS!
Other Classes for You to Explore